StayWinterPark Fraser Crossing
The Winter Park Base Village offers upscale accommodations within walking distance of the slopes, shops and restaurants, but a quick 5 minute shuttle ride to the main downtown area of Winter Park - this is where you can vacation and have the best of both worlds!
All of StayWinterPark's lodging options here will vary from several specific buildings, but all include fully equipped kitchens, gas fireplaces and large living rooms. Some condos also offer a private deck - please inquiry at time of booking or add as a special request!
Common area amenities include outdoor hot tub, outdoor gas fireplace, ski lockers, paid laundry and lobby area with free wi-fi, TV and lounge area.
All guests must pay an additional fee for the underground parking garage.
---
Extra spacious updated 1 bedroom, 1 bath accessible condo within the base village of Winter Park Resort. Updated in January 2022 with new paint, furniture and lighting throughout. The extra square footage and views from this condo are created by being an corner unit. The living area offers the full kitchen, dining and lounging with large flat scre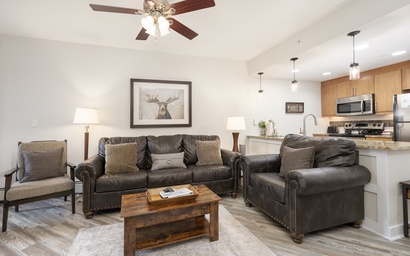 $125.00 - $371.00
/ per night
Renovated Fraser Crossing Studio - with excellent 5th floor views of the Winter Park Resort and within 150 yard walk to the of the slopes and village. Dedicated internet for working remote needs. This unit has 443 square feet and is a non-smoking and no pets allowed rental. This well appointed studio has new flooring and furnishings. The kitchenett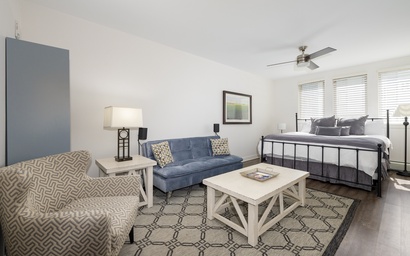 $126.00 - $325.00
/ per night
A top floor(6th floor) Fraser Crossing Studio - great views of the Winter Park Resort and within 150 yard walk to the of the slopes and village. This unit has 443 square feet and is a non-smoking and no pets allowed rental. This bright studio has vaulted ceilings to expand the size of the condo. The unit have some interior upgrades and makes for a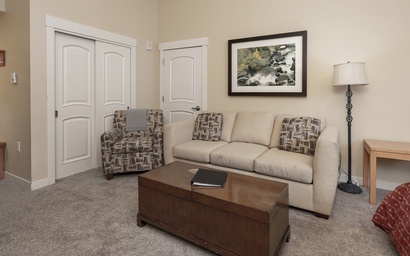 $126.00 - $390.00
/ per night
---