Silverado II by StayWinterPark
Enjoy a stay in these spacious condo rental close to downtown, lots of amenities, on the free shuttle route with private decks.
All units have fully equipped kitchens, fireplaces, free wi-fi, access to common area parking garage and depending on location within the building elevator access and views will also depend on individual room location.
Common area amenities are plenty! Includes access to indoor pool and hot tub, paid laundry facilties, workout room with yoga spot and large game room.
---
Spacious 2 bedroom, 2 bath sleeping 6 - is bright and inviting with spectacular views of the surrounding forest from the 2 private decks on the second floor of the building. It is located just minutes from downtown Winter Park and approximately 3 miles from the Winter Park Resort. The free lift shuttle bus service stops in front of the complex fo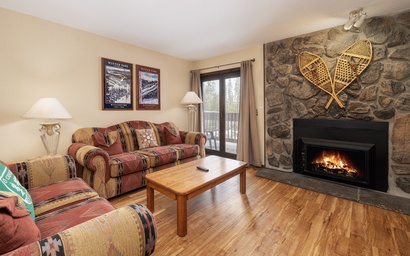 $175.00 - $277.00
/ per night
Spacious 2 bedroom, 2 bath sleeping 4 - is bright and inviting with spectacular views of the mountains from the 3 private decks on the third floor of the building. It is located just minutes from downtown Winter Park and approximately 3 miles from the Winter Park Resort. The free lift shuttle bus service stops in front of the complex for easy acc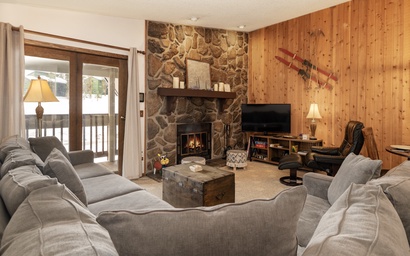 $175.00 - $277.00
/ per night
---