StayWinterPark Telemark Townhomes
The Telemark Townhomes offer a great location, just a few steps from Main Street in downtown Winter Park; and modern interior finishes for an enjoyable mountain getaway.
Book a 1 or 4 bedroom unit with fully equipped kitchens, private patio or deck, 1 car garage parking, gas fireplaces, BBQ grills and large bedrooms with great beds for a peaceful night's sleep after enjoying all the outdoor activities in the area.
Need a different room size or Telemark isn't quite right for your stay? Check out our other Winter Park complexes for lodging options to help find the right place for you! Looking for a deals too? Check our lodging specials.
---
These Telemark units offer lavish interior decor and some of the high-end finishes that afford a luxury getaway. All units come complete with the common features of four-panel interior alder doors and trim, pendant styled lighting and energy efficient radiant heating system. A wonderful location in downtown Winter Park close to all the activities,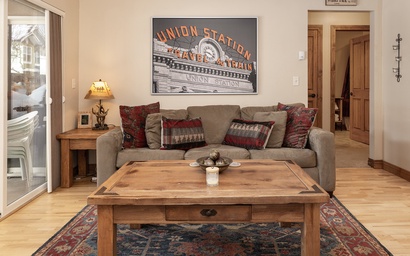 Telemark Townhomes Unit 514
$150.00 - $439.00
/ per night
---